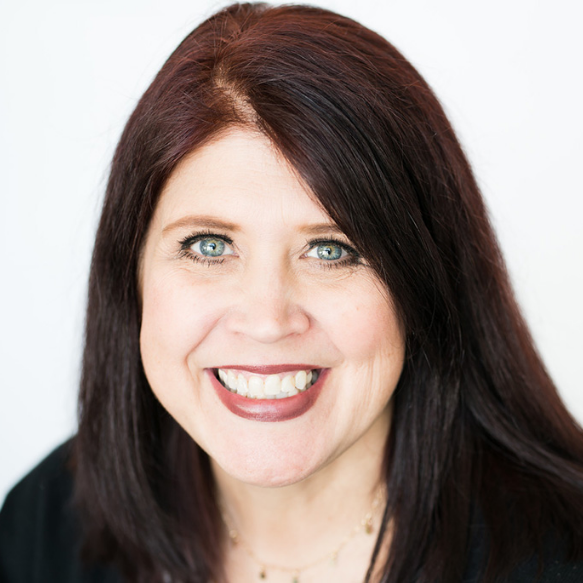 Jenni Marchant
Clinical Director, LCSW
Jenni received her Bachelors degree in family and consumer studies from the University of Utah and a Masters degree in social work from the University of Utah. Jenni is an  experienced therapist and specializes in issues such as ADHD, anxiety, depression, drug and alcohol abuse, and grief. She works with a wide variety of populations including adults, teens, couples and families. Jenni has years working with mental health and substance abuse in the correctional system. Jenni is trained in EMDR and experienced with treating trauma .  Jenni uses several modalities and therapeutic interventions including  solution focused  therapy. In her down time Jenni spends time with family and friends reading, traveling and seeing movies.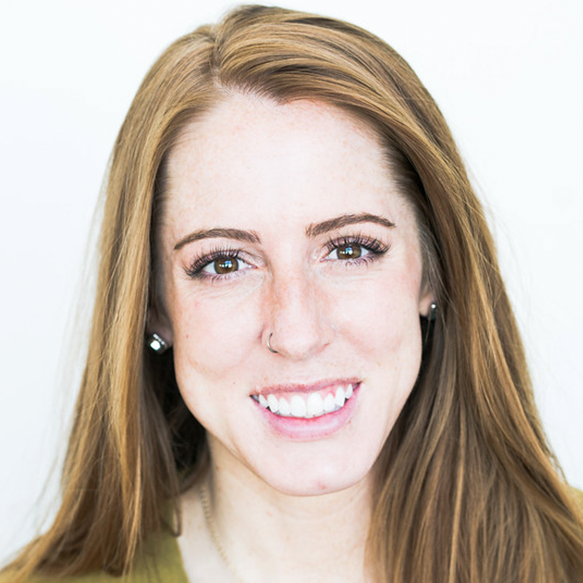 Tori Eyre
CSW
Tori Graduated with her undergrad degree in biology and worked as a Marine Biologist. She went on later to get her Master's Degrees  in Clinical Mental Health Counseling from Lindsey Wilson College.  She has a background in working with modalities such a CBT, strength-based approach, motivational interviewing And trauma related work. Tori has spent much time working with teenagers, families and individuals in inpatient settings, primitive  Wilderness programs, and other structured facilities. Through these experiences she has seen growth and  progress as well as learned empathy and compassion.  Tori believes everyone's journey is unique in life and she wants to be able to help them Achieve greatness.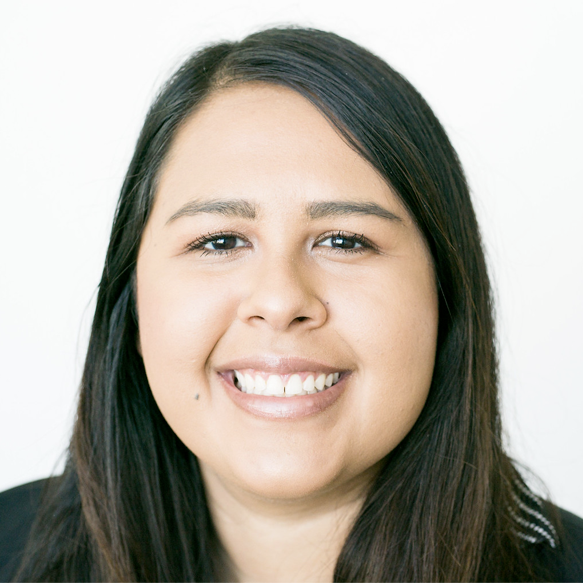 Leticia Tomaz
CSW
Leticia attended Brigham Young University Hawaii where she received her bachelor's in social work, and later graduated with her Master of social work from BYU.  Leticia has a diverse background, she is originally from Brazil and has grown up in Brazil, the US, and Canada. Due to this, she enjoys learning and experiencing new cultures and creates a safe space for clients to be themselves. Leticia speaks Portuguese fluently and advanced Spanish. She has training in CBT, Solution focused therapy, Mindfulness, and in Motivational Interviewing. She has experience in working with individuals who present with depression and anxiety, and who have been through traumatic experiences. Leticia has assisted clients going through difficult breakups and who are in abusive and unhealthy relationships, and additionally those unsure whether to leave a difficult relationship.
Leticia desires to eliminate barriers that trap individuals in their mental illness. Her priority is creating a safe space for clients to realize that they are worthy of belonging acceptance, and that they are not the products of what happened to them but rather active agents in continuing their stories. When at home Leticia finds joy spending time with family,  friends, and her dog. She also likes comedy shows and movies.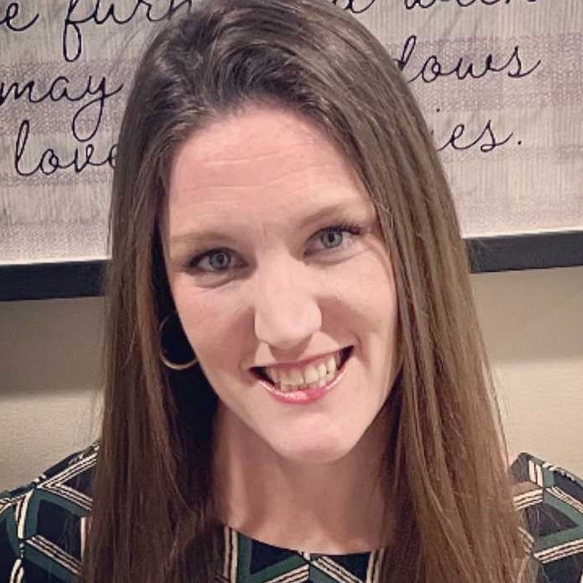 Jessica Oakley
CSW
Jessica received her Bachelor's degree in Political Science at Virginia Tech, where she worked with refugees stateside and abroad. After working at a respite center for children with special needs, Jessica received her Master's degree in Social Work at Virginia Commonwealth University. She works with people of all ages and varying needs, as individuals, couples, and families. Jessica utilizes different client centered therapeutic techniques including, but not limited to, Acceptance Therapy, Cognitive Behavioral Therapy, Dialectical Behavioral Therapy, Play Therapy, Compassion-Focused Therapy, Narrative Therapy, Rational Emotive Behavior Therapy, Solutions-Focused Therapy.
Jessica believes in meeting people where they are, with compassion and without judgement. She is passionate about the healing that can come from feeling known and loved, through connection, with self and others.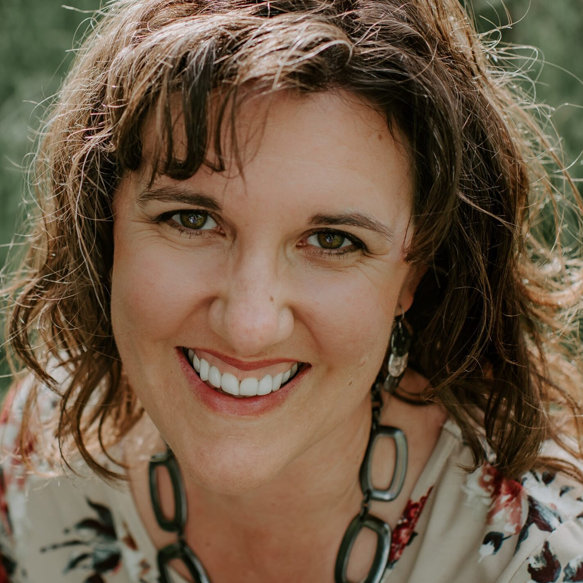 Larissa Cherpeski
CMHC, NCC
Larissa received her MA in Clinical Mental Health Counseling from Adam's State University in Colorado and worked in Oregon for over eight years before moving to Herriman. Larissa has worked with all ages of clients. She specializes in both simple and complex trauma and has extensive experience in EMDR as well as DBT Counseling. She also works with couples using the Gottman method. In addition, Larissa has years of experience with eating disorders, anxiety, depression, insomnia, and a variety of mental health disorders. Her philosophy is that people are doing the best they can with the tools they currently have. She collaborates with clients to learn new tools that can help in overcoming their current challenges. She has also found that when people process their past trauma, they are able to start living a more meaningful life. In her free time, Larissa enjoys spending time with her family, reading, hiking, playing the piano, and quilting.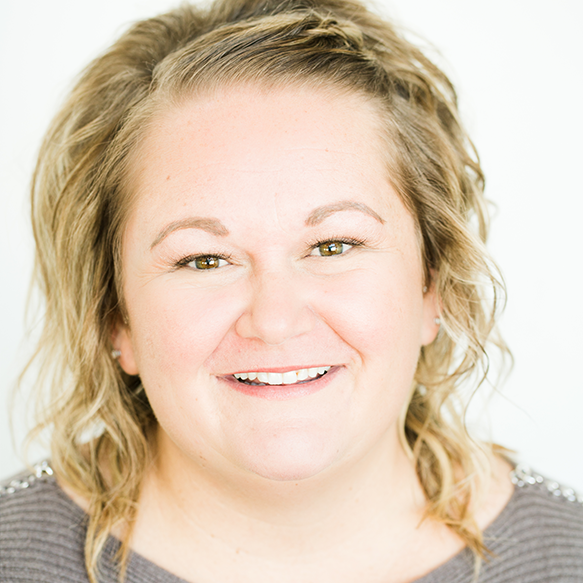 Sheena Christison
CSW
Sheena received her undergrad in psychology from Westminster College in Salt Lake City Utah. She continued her education at the University of Utah and obtained her Masters degree in social work. Sheena has experience in anxiety, depression, and mental health with an emphasis on substance abuse and addiction treatment. Some of her modalities include CBT, DBT, mindfulness, and solution focused therapy. Sheena understands the importance of meeting the client where they are at. She is committed to providing compassionate and empathetic care in order to facilitate her clients' growth and healing. She values each client's unique cultural, spiritual, personal, and interpersonal experiences.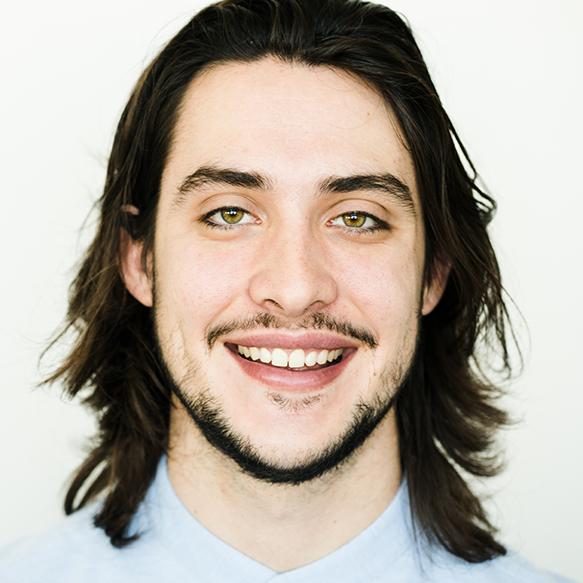 Cody Shipley
MSWI
Cody is originally from Albuquerque, New Mexico and received his undergraduate degree in behavioral science  from Utah Valley University. He is actively pursuing his masters degree in social work from the University of Utah. Cody has experience that ranges from teens to adults in primarily drug and domestic violence rehabilitation.  He is knowledgeable with issues such as anxiety and depression. He primarily uses DBT skills but is also knowledgeable about motivational interviewing, CBT, and mindfulness. Cody focuses on helping clients establish balance in all aspects of their lives. He approaches clients by helping them build thought and emotional awareness. He is passionate about the benefits of mindfulness, meditation, and breath work and incorporates them into his work with clients. He seeks to create an environment of acceptance and inclusion allowing each client to be themselves without fear of judgment. Cody believes that every individual has personal worth and focuses on helping his clients recognize their own unique strengths.
In his free time Cody spends time with his family and friends. He loves watching and reviewing movies and reading books. He also enjoys watching and playing basketball as a part of his personal self-care. He is an avid shoe and vinyl record collector.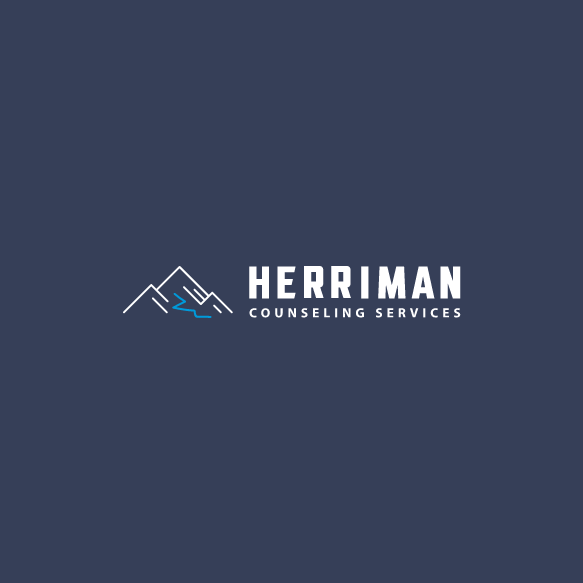 Raylynn Campbell
LCSW
Ray received her Bachelors degree in sociology at the University of Utah and a Masters Degree is Social work from the University of Utah. Ray has experiences working in an emergency department working with patient's in crisis. She also works as a therapist at a behavioral health hospital. Ray works with clients in many disciplines such as depression, anxiety, trauma, grief, ADHD, and those with severe persistent mental illness. Ray uses many different modalities that are most suited to the client's needs and will help the client make the most progress. Ray uses CBT, Acceptance and Commitment Therapy, Solutions Focused Therapy, Narrative therapy, DBT, and trauma focused care.Ray is willing to work as a team with her clients and work together making treatment goals. Ray has experience working with adolescents and adults.
Ray enjoys spending time with her kids and grandkids. She is an avid sports fan and attends many live sporting events.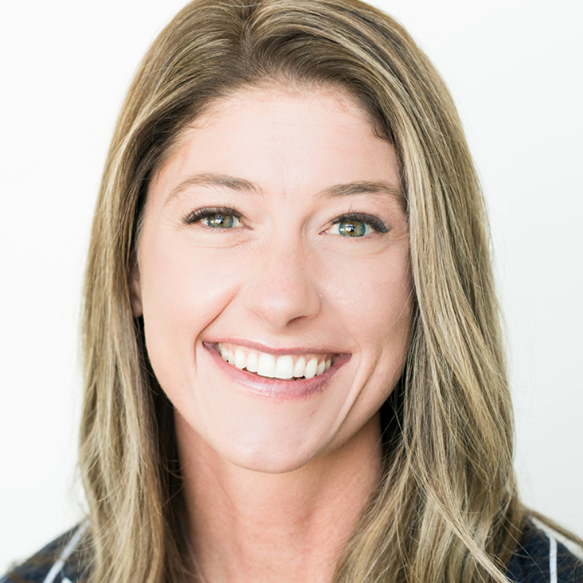 Natalie Roush
Life Coach
Natalie received her Life Coaching certification through the Life Coach School. She first started her life coaching journey as a client in 2018. Coaching became her platform to evolve and push past the areas that she had always thought she was "stuck" in. Coaching initiated a whole new way of looking at life. It gave Natalie the confidence, determination and passion she needed to believe in herself and her dreams.
As a coach, Natalie has experience coaching clients in all life areas. She works with adults of every age group and specializes with teens.
Natalie offers in office and virtual coaching sessions.
Your first virtual session is free!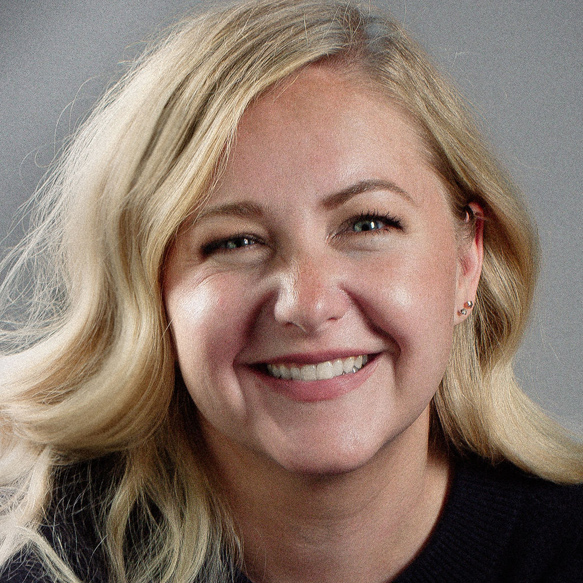 Emalee Banks
ACMHC
Emalee received her B.A. in Philosophy from Westminster College, and her M.Ed in Marriage and Family Therapy from the University of Oregon.
Emalee has been practicing since 2006 and specializes in issues such as sexual trauma, childhood trauma, anxiety, and depression. She works with a wide variety of populations including adults, teens, and couples.
Emalee practices attachment-based therapy and uses a feminist/multicultural model. She is LGBTQAI+ affirming and uses the pronouns she/her.
In her free time, Emalee enjoys traveling to cold countries with her husband and two boys, taking very long walks with her two naughty dogs, and collecting stories.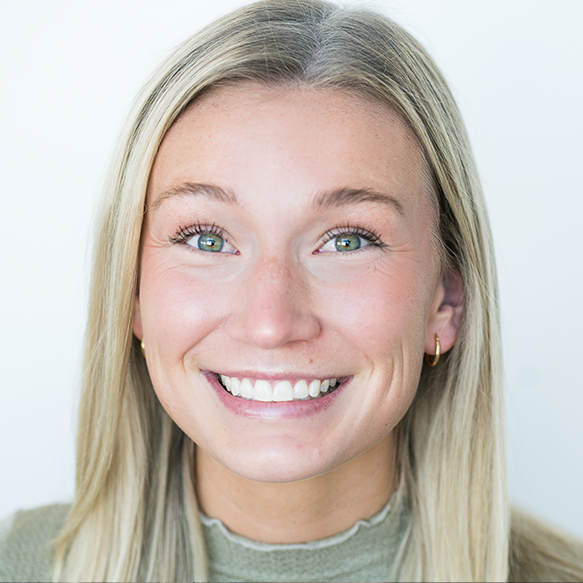 Emily Maio
CSW
Emily graduated from BYU-Hawaii with her bachelor's degree in social work and got her master's degree in social work from the University of Utah. Emily has experience working with young adults and adults. She specializes in anxiety, depression, trauma, and self-acceptance. Emily uses a variety of modalities to meet client needs such as CBT, EFT, motivational interviewing, solutions focused, person-centered, and trauma related therapy. Emily takes a collaborative approach to therapy and believes in empowering and helping her clients to become the best versions of themselves. She strives to help clients discover the core of their distress and work to overcome these core problems for lasting change.
In her free time Emily loves to go for runs, be outside, and spend time with her friends and family. She is an avid food-network watcher and loves to try new restaurants with her husband.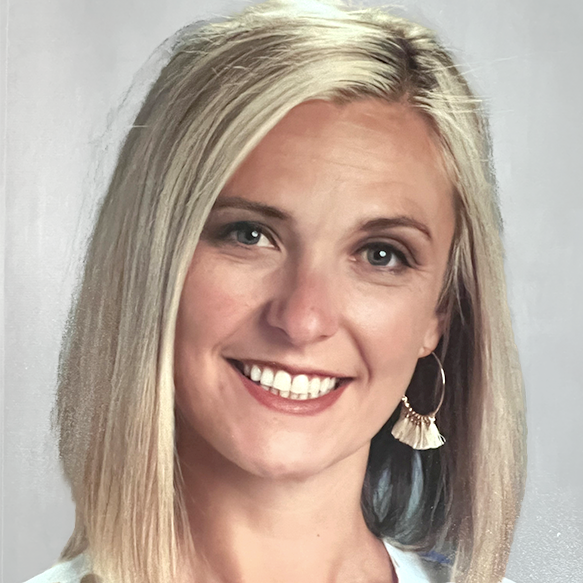 Ally Barson
LCSW
Ally received her Bachelors of Science in Psychology from Utah State University, and her Masters in School Counseling from the University of Phoenix.
Ally has been a practicing school counselor since 2016 and specializes in issues such as anxiety, depression and improving communication within the family. She works with a wide variety of populations including adults, teens, and families.
Ally uses a variety of modalities such as CBT, DBT, and Solution Focused Brief Therapy.
In her free time, Ally loves camping, riding dirt bikes, and hiking with her husband and three kids. She can be found most weekends on the sidelines of the soccer field cheering on her sons.